The Inheritance Trilogy
from N.K. Jemisin gets an omnibus edition from Orbit. It will be out 9 December 2014. You can get more information, including the author talking about the included new novella
here
. I really liked the original covers for the three books (, and
the books
). But I really like this one too. It's more pared down than the originals, but it still evokes the feeling of the novels. Looking forward to seeing this in real life.
From Delacorte Press comes the cover for the second book in
The Reckoners
, it has a publishing date of 6 January 2015. (This is the US edition.) I have not read the first book, Steelheart, so I can't speak to how the cover represents the book. But it looks kind of strange for an
SFF
book to me, more like a typical
Action Thriller
. It is eyecatching, and that is what a cover is supposed to do.
Another sequel, this is the follow up to
Robocalypse
. This one will be out 10 June 2014 from Doubleday. I think this is a great cover. I've had it on my computer for a while, and it always draws the eye when I look at the folder of book covers. It's not just the green eyes, but they do accentuate the a face that is just a little bit too smooth.
Following up,
Ancillary Justice
, and being the second book in the
Imperial Radch
, this book is out from Orbit 7 October 2014. The art is by John Harris, with design by Kirk Benshoff. As with the previous book, this is traditional
Space Opera
art. You can find examples of books all the way from the middle of the last century that have similar looking covers. I think that is its strength. I like those types of covers, so I think this is a very good cover.
Art by Steven Meyer-Rassow is on this follow up to
Skulk
from Strange Chemistry. It will be released 2 September 2014 in North America and as an e-book, and 4 September 2014 in the UK. As with the
first book's cover
, I really like the symbol on this one. And I find the building very intriguing. This is absolutely a very good cover.
This, the fifth
Laundry Files
novel, will be out from Orbit 3 July 2014. The design is by Crush Creative. This book at first looks cluttered, but a closer look reveals some heavy symbolism in the "blob". I've said before that I like symbols, and this is not an exception. Interesting and intriguing.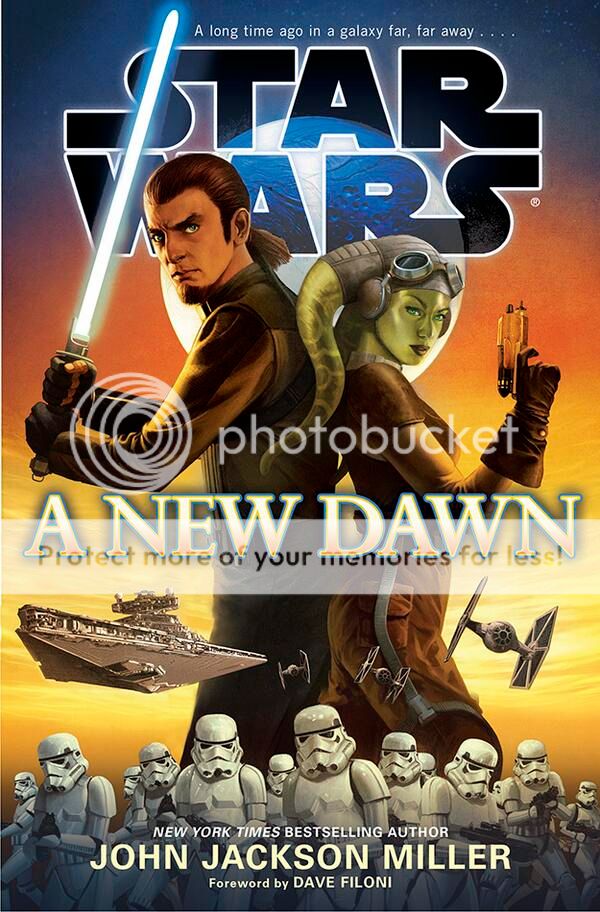 The top one is pretty awesome for
Original Trilogy
fans like me, in that it has Darth Vader and the Emperor on it. You can read more about that one on the
author's website
.
The second on is a pretty generic
Luke Skywalker in Hero Pose
image that anyone who read the comics in the 1980s will be familiar with.
At the bottom we also have a pretty standard Star Wars image. The interesting thing is of course that it has two new characters on it.
I am a fan of Star Wars, and I really like all three of these covers.
Coming 7 August 2014, with covers by Joe McLaren, the release of these two will complete Gollancz's Collector's Library editions of
Discworld
books. When I
wrote about these releases initially
, I said I liked them, and that still holds true. I just need to get hold of £199.80 to get these books.